Welcome to Contemporary Services
Vision

The vision of Contemporary Services is to work with the "seldomly advancing" individuals ages 14 to 18 and beyond. Contemporary services 2020s (CS2020s) is in the business of teaching formulas and concepts that will build your confidence and broaden your understanding. You will be fully engage into your work, transforming your "C" Grade into "A" Grade.

Goal
The goal is to give you the opportunity to share your story and "be heard". You will take initiative and utilize your inner resources, believe in your own possibilities to bring out the best in you!
Shaping your future for the "New You"!
Looking forward to the best version of yourself!
Connie & Buckley! Come work with us!
Reframing your story during active listening with CEO, Mary Crosby. Shaping your future one step at a time.
Example Challenge: 1. Discussion of Concepts to Problem-Solve
Not knowing the concepts when creating a thesis statement is daunting. When a student does not know what a thesis statement is consist of, the thesis statement cannot be developed and be implemented.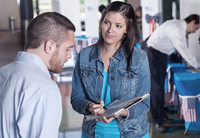 Example: 2. Mr. Jay, I have an assignment in my statistic class. The problem is a bit complicated comparing to those I had encountered. How would I express this formula to acquire the desired outcome of 9 and 3/5 meters, if I travel at a distance of 400 meters duration of 5 minutes?
Testimonials
Contemporary Services got it going on. My tutor, Miss Crosby, made learning fun and easy to love. I really do begin getting "A" (s).
Mary Jackson
Student / Yonkers Middle School
"I learned how to do long division when I learn the formulas. Now, I feel confident." Long Division made easy: Click the link below to learn how:
https://youtu.be/elUolhfupuA

Nathaniel & Kenneth Whitney
Yonkers/ Gorton High School
We were both so shy. We text Mrs. Crosby and with her guidance, we developed social skills. Now, my friend and I actually skateboard together on weekends. We're not afraid to make friends anymore. "Mrs. Crosby is the best."
Guidance Counselor For Family & Students In Problems

As a dedicated and caring professional counselor experienced working with children, adolescents and their families. I work with diverse culture and individuals with combine diagnosis. Contemporary Services "do not label" your child with disorders. For Example:
Attention Deficit Hyperactivity Disorder (ADHD), Somatic Symptomization Disorder, Eating Disorders (ED), Schizophrenia, Depression and Paranoia.
Contemporary Services take the stigma away from counseling. Beginning with the primary issue at hand, using detail oriented strategies while focusing on solution.
We care about you and you will know that you are heard!
Find A Trusting Adult To Talk With
Provides individual and group counseling Develop and implement effective treatment and post-discharge plans
Work closely with parents to provide the tools and resources they need. This will better help them to engage in their children' life and school work
Conducts workshops for college application processing
Facilitate self-awareness group
Teach individuals and families how to build strong, lasting and trusting relationships

You need to feel comfortable when speaking with an adult. The adult can be your pal, rather than a parent. A pal can never replace a parent, but it's good to have a pal.
A Pal
Like a parent, a pal will respect you in every way. A pal will never invade your space, or cause you to feel uncomfortable.
You can be yourself with a pal.
You feel protected with a pal.
A pal can correct you, but disciplinary actions are most likely taken by a parent or guardian, based upon their beliefs and guidelines.
It is great having a pal!
Video
Helping Teens when they're out of control
Giving up on our kids is not an option! We can help you to flip their lives from negative behaviors to positive ones!
The Children Of The Future Video: "We Are The World"
Former/New CGC since 2017. Currently Contemporary Services 2/24/2020